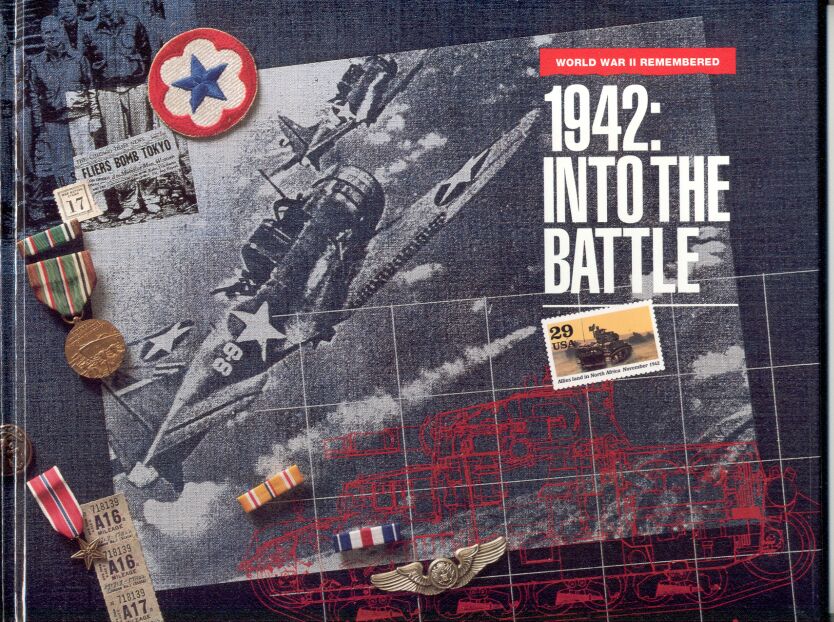 US Stamp Scott #2697a-j World War II 1942: Into the Battle 29¬Ę Issue Contains:
Hardcover Book with 40 pages of Historic Text and Pictures,
2nd Golden Anniversary Album of 5 Covering Key Events of World War II,
Miniature Sheet of 10 stamps and Map displaying Battle Areas with a Mount,
Set of 10 Stamps with Mounts for mounting in Spaces within the Book,
Map of the World and mount, showing the Battle Areas w/ space for mounting,
All in the Original Large USPS Envelope.
Mint, never hinged, SUPERB stamps, Pristine Post Office Fresh Book. See representative scan for perfs, centering, etc.